21 April, 2023
Observed for more than 50 years, Earth Day represents a worldwide commitment to raising awareness of environmental issues and discovering sustainable ways to protect our planet.
Technology has permeated much of our modern society, allowing us to do more than ever, but it has also become the major contributor to electronic waste (e-waste) and increased carbon emissions. In fact, the amount of e-waste produced annually is worth in excess of $62.5 billion dollars which is more than the GDP of many countries. Another alarming realization is the amount of hazardous waste that puts countless lives at risk in developing nations.
Solving this challenge while our use of technology continues to grow is not easy. Organisations can do their part by ensuring they have an environmentally-sound IT asset disposition (ITAD) plan in place to enable reuse and responsible recycling.
What makes a comprehensive ITAD plan?
IT Asset Disposition Essentials
Creating a culture of reuse:
Did you know that a new laptop produces 691 kg of C02 emissions on average? That means just three laptops produce over two tons of C02, the equivalent to driving over 4,600 miles (7.403 kilometers) in a gasoline powered car. You could drive from New York, NY to Sacramento, CA with miles to spare! The manufacturing process of a laptop produces 70% to 80% of its overall carbon footprint.
Common practice for organisations is to refresh devices every three to four years. However, devices are more reliable than in the past, leaving years of useful life remaining. Reuse can curb the production of new devices that impact our environment, but in today's fast paced world, it's understandable that organizations still require the latest technology to meet customer and employee expectations to remain competitive.
Organisations that have challenges extending the life of their hardware can work with a highly skilled ITAD vendor to wipe sensitive data and remarket equipment that has years of remaining life.
Responsible Recycling:
After all remarketing options have been exhausted, hardware should be properly recycled to allow for the reuse of materials and extraction of precious metals. Working with a certified ITAD vendor can help. A couple of the most prestigious certifications to look out for are e-Stewards and R2. These standards hold vendors to stringent requirements when it comes to recycling and also include processes for maintaining high levels of data security and reporting. Not only will your organisation ensure its data is protected, but you can also rest easy knowing that you can demonstrate regulatory compliance where you operate.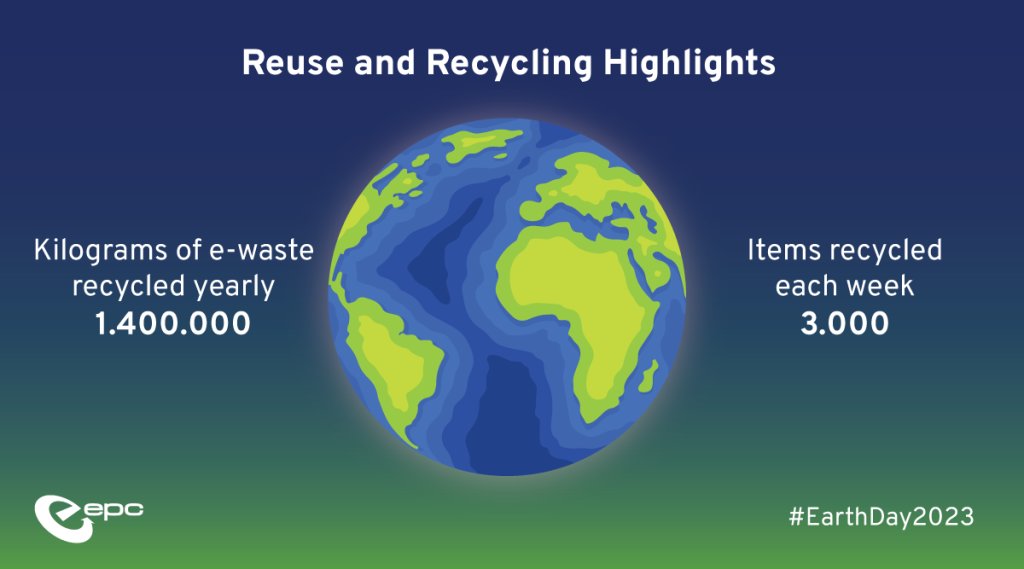 Next Steps
Sustainability is essential to curb climate change which has impacted the lives of millions of people and animals both directly and indirectly. Many organisations have realized this with more than 90% of S&P 500 companies publishing ESG reports.
Technology continues to change the way we live and work and can even help in our mission to protect the planet, but there is much work to be done in how we produce, acquire and dispose of hardware. Finding and choosing the right ITAD vendor can get you on the right path.
Interested in learning more? Check out our resources for more information or connect with us on LinkedIn.